Jogar Tears of Themis no PC com NoxPlayer
Detalhes
Última atualização :  2021-06-16
Versão Atual :  Varies with device
You are a rookie attorney with high hopes for the future who becomes entangled deeper and deeper into a great conspiracy throughout your investigations.
What seemed to be independent cases slowly begins to link together and form a larger picture.
The hand behind it all has no regards for social order and aims only to destroy all that is decent and good.
As the truth becomes more obscure and shrouded in mystery, the lines between good and evil blurs. With the world against you and the words of reason falling on deaf ears...
Will you still be determined to stand by your choices and beliefs?
Evidence Collection Search the scene and uncover the truth
Discover delicate evidence and items lying at the crime scene and reveal the truth.
Acquire testimonies from suspects. Analyze and compare their testimonies to
contradicting clues found on them to uncover the key evidence.
Defeat your opponents in the court of law with logic and wits to deliver true justice!
Exquisite Dynamic Illustrations Learn everything about him
The exquisite Dynamic Illustrations brings cards to life, forever framing your treasured memory with him in vivid detail.
Once a personal story is unlocked, you will begin to receive video calls from your special someone! Indulge in his resonating voice and daily interactions!
Go on dates that will make you melt and experience heartracing intimate moments.
Precious Memories Create cherished memories together
Every character has their unique story arcs that hide his most wellguarded secrets.
Venture deeper into his heart by completing these stories to learn the truth about him, creating memories that belong to just the two of you.
PreRegistration Event Begins!
Register now to obtain a FREE SR Card among many other great rewards!
Preregistration Eventhttps://tot.mihoyo.com/pre_registration/?lang=enus
Offical Websitehttps://tot.mihoyo.com/enus/
Offical Twitter Accounthttps://twitter.com/TearsofThemisEN
Offical Facebook Fanpagehttps://www.facebook.com/tearsofthemis.glb
Customer
[email protected]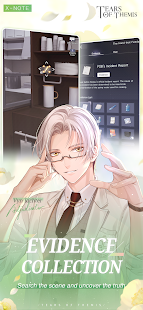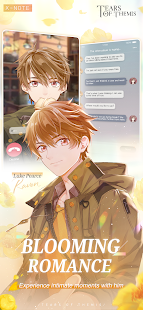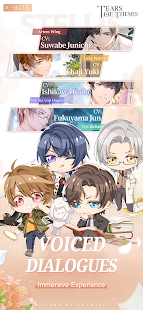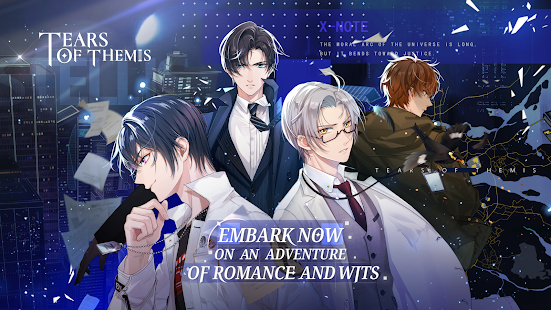 O NoxPlayer proporciona a melhor experiência de jogo para você.
Como jogar Tears of Themis no PC usando NoxPlayer
1Baixe o NoxPlayer em seu PC

2Execute o pacote de instalação e complete a instalação.

3Procurar Tears of Themis no NoxPlayer

4Instalar o jogo no Google Play

5Clique no jogo para começar

6Jogar Tears of Themis com o NoxPlayer do PC mais facilmente
Método simples
Método 1. Clique em "Baixar no PC" para baixar NoxPlayer e o arquivo apk ao mesmo tempo. Quando a instalação for concluída, jogue o jogo no PC.
Método 2. Se você já tem o NoxPlayer no PC, clique em "Baixar APK" e arraste e solte o arquivo no emulador para instalar.
O maravilhoso vídeo do Tears of Themis
Você quer rodar Tears of Themis com uma experiência de jogo melhor? Com ​​o benefício de uma tela maior, teclado mais inteligente e desempenho de hardware superior, NoxPlayer oferece uma experiência de jogo extrema no PC. Ao baixar e jogar Tears of Themis no PC via NoxPlayer, os usuários não precisa se preocupar com a bateria ou a interrupção da chamada. NoxPlayer é compatível com Android 7 e suporta a execução de mais de 90% dos jogos para celular no PC, o que irá melhorar sua experiência de jogo perfeitamente. Além disso, ao abrir várias instâncias, Noxplayer oferece suporte para executar vários jogos ou aplicativos ao mesmo tempo, ou conversar com seu amigo durante o jogo. NoxPlayer é perfeitamente compatível com AMD e Intel com a tecnologia de virtualização de núcleo exclusiva, tornando seu computador mais estável e suave. Baixe NoxPlayer e experimente agora!
NoxPlayer é projetado para Windows e MAC OS, visite este site através do navegador do computador para baixar o NoxPlayer.