Jogar Merge Heroes: Tower Defense no PC com NoxPlayer
Detalhes
Última atualização :  2023-03-18
Versão Atual :  Varies with device
In the endless battle journey, constantly summon and synthesize, use your titan heroes and heroic spirits to build a team, formulate strategies, start the game, and leave the rest to luck! ! !
★Fashionable gameplay that is popular all over the world: random summoning, random synthesis!
Choose five cards to form your team, and constantly summon new heroic spirits to defend you from the enemy
3*5 characteristic chessboard, heroic spirits will randomly appear at the designated positions!
Randomly synthesized building strategies, more powerful upgrade power, bring great challenges and unknowns to the battlefield
★Luxurious and massive Titan heroes and special arms
Powerful attacking arms to quickly destroy the enemy and accumulate advantages for your victory
Exquisite auxiliary units and cunning assassins to strengthen your team and eliminate enemy fighters
There is also a powerful nonattribute bomb unit that blows up the audience!
There are also titan heroes who subvert the battlefield, with largescale attack skills, weakening enemies, summoning walls, etc., instantly turning the tide of battle and turning defeat into victory!
★PVP battles with realtime online matches with players from all over the world
"1V1 Battle" Create an exclusive camp, use heroes and synthetic strategies to conquer opponents, and get trophies and achievements!
"2V2 Cooperative Competition" Collaborate with comrades to suppress the enemy, and jointly obtain the glory and rewards of victory!
★Abundant casual gameplay and massive activity modes are continuously updated!
Experience different lineups and explore the adventurous "Ancient Maze"
We will compete with strong opponents every week in the "Glory Arena"
Challenge and conquer ancient monsters in another world "Alien Hunting Game"
Go to a higher ladder and the novel boss mechanism "Road to Adventure"
There are also a large number of themed activities, trophy journeys, season pass cards, luxury treasure chests, etc. to bring you a new start!
★Multiple languages
English, Simplified Chinese, Traditional Chinese, Japanese, Korean, French, German, Vietnamese...Global coverage is in progress!
*Special statement
It is recommended to play in an environment with good network connection or connect to WIFI to get the best gaming experience.
Your valuable suggestions and comments will make the game more perfect!
If you have any questions, please send an email to the following mailbox to communicate with us:
[email protected]
Feedback information will be replied within one to three working days, thank you for your understanding and cooperation!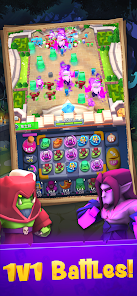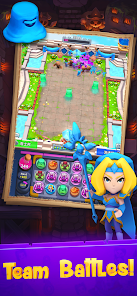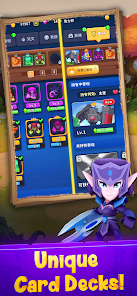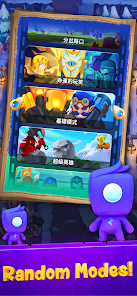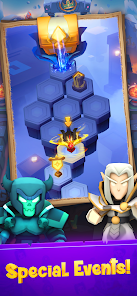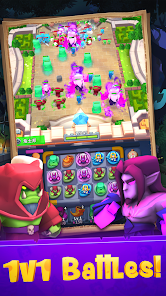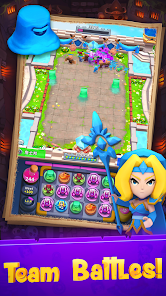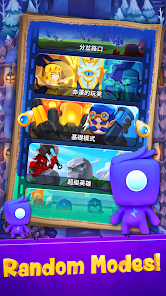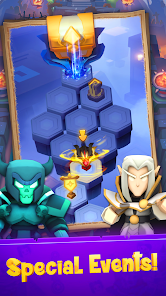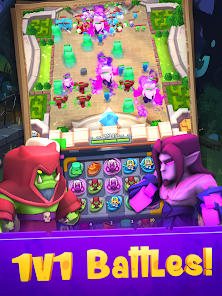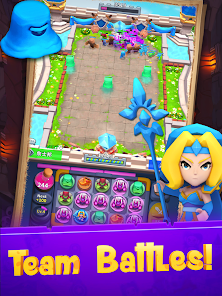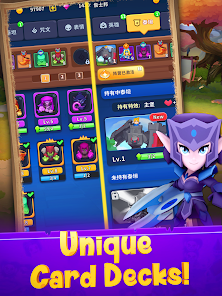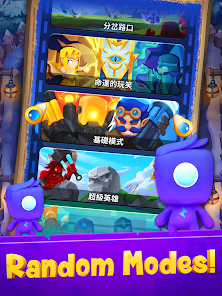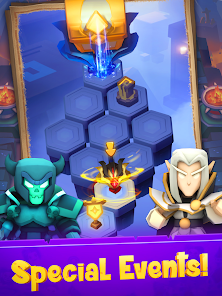 O NoxPlayer proporciona a melhor experiência de jogo para você.
Como jogar Merge Heroes: Tower Defense no PC usando NoxPlayer
1Baixe o NoxPlayer em seu PC

2Execute o pacote de instalação e complete a instalação.

3Procurar Merge Heroes: Tower Defense no NoxPlayer

4Instalar o jogo no Google Play

5Clique no jogo para começar

6Jogar Merge Heroes: Tower Defense com o NoxPlayer do PC mais facilmente
Método simples
Método 1. Clique em "Baixar no PC" para baixar NoxPlayer e o arquivo apk ao mesmo tempo. Quando a instalação for concluída, jogue o jogo no PC.
Método 2. Se você já tem o NoxPlayer no PC, clique em "Baixar APK" e arraste e solte o arquivo no emulador para instalar.
O maravilhoso vídeo do Merge Heroes: Tower Defense
Você quer rodar Mesclar heróis: Tower Defense com uma experiência de jogo melhor? Com ​​o benefício de uma tela maior, teclado mais inteligente e desempenho de hardware superior, NoxPlayer oferece uma experiência de jogo extrema no PC. Ao baixar e jogar Mesclar heróis: Tower Defense no PC via NoxPlayer, os usuários não precisa se preocupar com a bateria ou a interrupção da chamada.\n\nNoxPlayer é compatível com Android 7 e suporta a execução de mais de 90% dos jogos para celular no PC, o que irá melhorar sua experiência de jogo perfeitamente. Além disso, ao abrir várias instâncias, Noxplayer oferece suporte para executar vários jogos ou aplicativos ao mesmo tempo, ou conversar com seu amigo durante o jogo.\n\nNoxPlayer é perfeitamente compatível com AMD e Intel com a tecnologia de virtualização de núcleo exclusiva, tornando seu computador mais estável e suave. Baixe NoxPlayer e experimente agora!
NoxPlayer é projetado para Windows e MAC OS, visite este site através do navegador do computador para baixar o NoxPlayer.